SupplyTrain has joined forces with Swindon & Wiltshire Local Enterprise Partnership to develop a LEP Apprenticeship Marketing Campaign that will raise awareness of apprenticeships with SME employers, 14-24 year olds and parents.
The LEP Apprenticeship Marketing Campaign starts with a thorough situational analysis of the apprenticeship guidance currently available to the general public in Swindon & Wiltshire. This exercise informs SupplyTrain what content needs to be created to fill gaps in information and advise the LEP Skills Board on what stakeholders are in the LEP area to support their Skills Strategy.
From here, SupplyTrain will develop employer and learner apprenticeship quizzes aimed at gathering data on what employers and young people do and do not know about apprenticeships. The interactive quizzes form an integral part of the LEP Apprenticeship Marketing Campaign as not only do they provide valuable data, they will be engaging, shareable via social media and tailored to work as a tool in networking meetings and careers sessions in schools. These quizzes will be hosted on SupplyTrain's sister website www.apprenticesurvey.co.uk during the length of the campaign.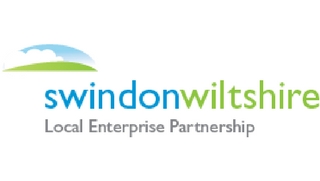 SuppyTrain will then produce a suite of literature for the LEP Apprenticeship Marketing Campaign. The items can be used used online, at events or sent via post by the local authorities and the LEPs Employer Engagement team to raise awareness of apprenticeships.
The literature will include:
A young person's guide to apprenticeships
A parent's guide to apprenticeships
An employer's guide to apprenticeship
Apprenticeship case studies and stories
Social media cards
Apprenticeship business cards
An employer journey infographic
Accountancy Apprenticeship Toolkit
Care Leaver Key Workers Apprenticeship Toolkit
Recruitment Consultancy Apprenticeship Toolkit
These guides will be designed to last long after the LEP Apprenticeship Marketing Campaign has concluded and will signpost employers to Higher Futures, an impartial employer support service in the LEP region.
The bulk of the campaign then begins in the summer months, directly engaging employers, young people and parents in apprenticeships a town at a time, encouraging sharing information on social media and taking the apprenticeship quizzes.
Ultimately the LEP apprenticeship marketing campaign will aim to set the ball rolling for an increase in SMEs offering apprenticeships in Swindon & Wiltshire, and a higher number of applicants for each role.
For more information about SupplyTrain's support to Local Enterprise Partnerships, Local Authorities and Public Sector Bodies visit our Government page.