Helping businesses employ and train young people
Supplytrain is a social enterprise that supplies employer-focused training, apprenticeship and Kickstart services to UK businesses. 
We provide free, impartial and business focused advice. We want you to understand all your options for employing young people through government-funded training programmes. 
Supplytrain's mission is to help businesses grow and become more productive. We believe recruiting or promoting staff with the raw talent to succeed and training them your way, is more effective than endlessly searching for the perfect external recruit that has the experience, qualifications and application you are looking for.
By supplying impartial apprenticeship and Kickstart services, we enable you to understand the costs and benefits of training your workforce that will ultimately help you retain great staff and improve business performance, allowing you to grow and succeed over the long term.
Whether you're a multinational organisation that pays millions into the apprenticeship levy or a sole trader looking to offer one kickstart job, talking to our knowledgeable advisers is an excellent first step to get the right foundations in place that will have the right impact on your business.
Navigating apprenticeships, traineeships, the Kickstart scheme and other government-funded training and employability programmes is not easy.
We provide a free 30 minute phone call to establish what you're trying to achieve as a business, and give you some specific advice to implement a strong training programme or solve a particular employment issue that's holding you back.
Our advice is business and people focused. We can explain the finances involved setting up or adapting training and employment schemes as well as the potential returns on invesment for your business and your staff. 
That's it – simple, free, effective.
What employers say about us
Large businesses we have advised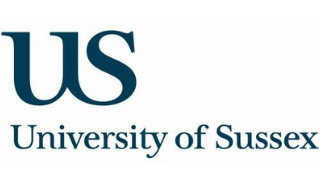 Book a convenient time to talk
Our advice is better over the phone. We want to understand what you are trying to achieve as a business and talk through how apprenticeships, traineeships or the Kickstart scheme can support your business plans. 
Complete the following form, giving us a bit of background, your number and email address and we'll be in touch to arrange a 30 minute call at a time that suits you. 
With our expert advice, you will have a clearer plan as to how government funded training and employability programmes can support your business, how much they will cost and what to do next to start running a programme that works for you and your employees.  
Final thought… Growing your own talent means giving opportunities to people that have the raw attributes to succeed. This creates a more level playing field in the workplace and is why we supply this impartial advice for free.