Supplying impartial training & apprenticeship advice for employers.
"SupplyTrain's free apprenticeship advice for employers showed us how we could develop our people and save £10,000s on training."
Helen Delbridge, Wellden Turnbull
Free apprenticeship advice for employers from informed, impartial advisers
Apprenticeships have changed. When implemented correctly, apprenticeship programmes revolutionise businesses and the potential of their staff. They help you attract the best talent, keep your staff engaged and enjoying their work and, ultimately, improve your productivity to boot. What's not to like?
The problem is getting the right advice. Do you know about all the financial savings of employing apprentices? Do you understand the power of Degree-Apprenticeships to recruit bright, talented young people? What about training existing staff through government-subsidised training? Whatever your questions, we are the people to help you get started.
Why SupplyTrain?
SupplyTrain is a social enterprise that supplies free apprenticeship advice for employers, no matter the size of your business. We do not deliver training ourselves, which makes us impartial. However, we are experts. When not helping employers, we provide apprenticeship consultancy to universities, colleges, private training providers, councils and LEPs. This means we understand all your options.
We want to help your business recruit and train talented young people – in a way that works for you – because we believe people should be given a chance to prove themselves in the workplace. And, we know a well run apprenticeship programme will reduce your skills gaps and motivate your team. 
Get more information on our free service using the button below, or take our apprenticeship advice for employers quiz (on this page!) to understand the basics.
Employers' Apprenticeship Quiz – check you know fact from fiction!
Paid for apprenticeship consultancy
By offering free, apprenticeship advice to employers, SupplyTrain is well placed to supply employer engagement services to the training sector that helps you grow your apprenticeship provision sustainably.
We listen to employers talk about apprenticeships all the time. This gives us first-hand understanding of the barriers they face in implementing apprenticeship training in their organisations.
Using this employer insight, alongside our award-winning apprenticeship marketing and business development background, we  can support universities, colleges, training providers, councils and LEPs articulate their offer to employers, understand where to make improvements and increase their apprenticeship numbers.
Visit our employer engagement services for more information.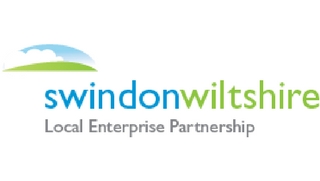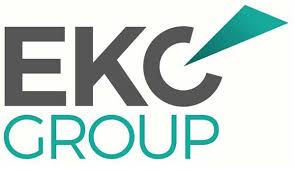 Part of a wider strategic network
SupplyTrain's Managing Director, Phil Golding is a consultant for Strategic Development Network – a network of skills and apprenticeship experts that have worked with over 1,000 training providers, 5,000 apprenticeship practitoners, 50 end-point assessment organisations and some of the biggest employer providers in the UK.
If you need help setting up, adapting or improving your apprenticeship provision and SupplyTrain can't support you directly, we can put you in touch with a team of former Ofsted inspectors, curriculum design experts, government advisers and more. Just ask. 
The impact of our social enterprise
Through our free apprenticeship advice for employers we have already helped businesses give apprenticeship opportunities to over 100 people, and we are growing each year.
Whilst we don't work directly with young people, we are behind the scenes getting people into their first skilled work position or helping them move up the career ladder, by talking to employers and explaining the financial case for apprenticeship training.
Without an employer, there is no apprenticeship, so this is where we focus our attention – to improve social mobility, productivity and work satisfaction. Learn more about us.
Until October 2017, Vision Independent Financial Planning Ltd had never taken on an apprentice, yet fast-forward 18 months and they now have five apprentices out of just 21 staff… and have recently been highly commended as SME Employer of the Year at the Cornwall...
Request an Employers' Apprenticeship Toolkit